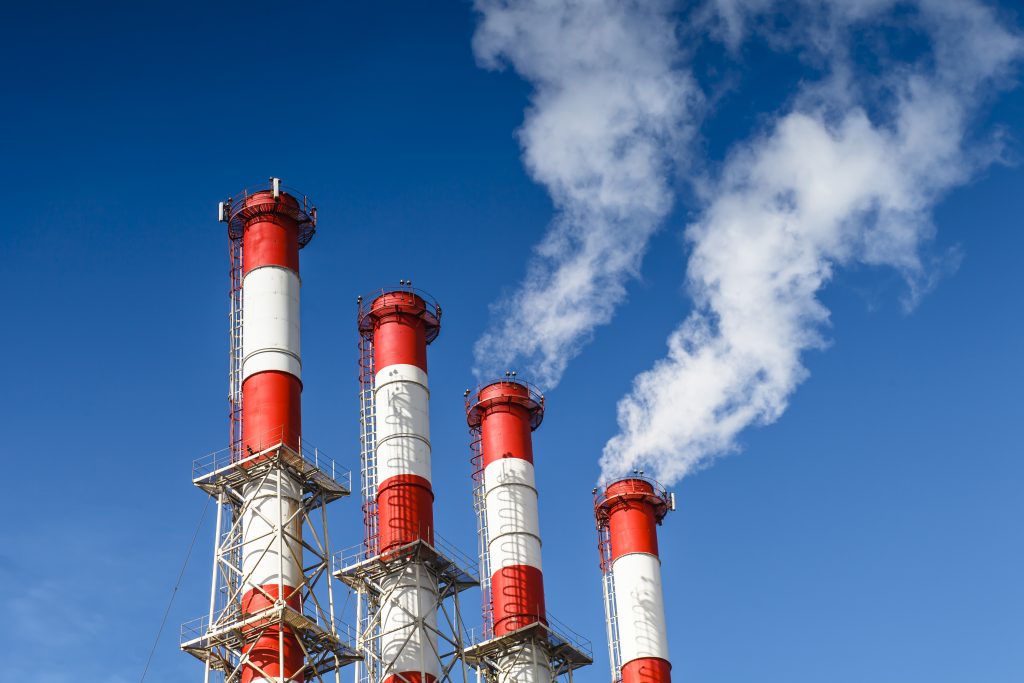 Editor's Note: IPP Magazine may receive a commission for affiliate links.
In this article we'll break down what heat resistant paint is, the different types of paint you should consider, and provide a few examples of excellent paint products.
If you're just looking for a recommendation, we've partnered with FlameOFF Coatings to offer you high quality heat resistant coatings.
FlameOFF's Fire Barrier Paint is the perfect coating for your next project.
What is Heat Resistant Paint?
Heat resistant paints are coatings designed to usually withstand heat up to 750 degrees Celsius. These paints work best on metal industrial surfaces and are frequently used for coating incinerators, furnaces, pipework. Heat resistant paint does not react to extreme heat and gives a quality finish to high heat projects. These paints work especially well to prevent corrosion of steel subjected to high heat, and they also work to prevent corrosion under insulation.
It is important to note that heat resistant paints are not the same as intumescent or fire-retardant paint. Unlike heat resistant paint, these types of coating prevent the spread of flames, containing fire risks. Heat resistant coatings withstand heat, while intumescent paints prevent the surface area spread of flames.
Types of Heat Resistant Paints
Before using heat resistant paints, it is important to understand the different types before you select the right one for your project. CDN Paint works with a variety of suppliers to bring you paints to fit your project needs.
Epoxy Coatings: These types of heat resistant coatings are used commonly in the petrochemical and oilfield industries. They provide a high standard of impact and abrasion resistance. The main trait of high temperature epoxies is that they are thermosets. Thermosets do not melt under extreme heat, making epoxy a wonderful high-heat resistant option. High temperature epoxies are best kept out of direct sunlight exposure, or they can become faded and less effective. They're available in 100% solids epoxy variations for VOC compliance.
Epoxy Phenolic: A unique type of epoxy, these coatings cure best at degrees of 350-400 Fahrenheit. Heat resistant epoxy phenolic coatings are known to provide strong adhesion, temperature resistance, and chemical resistance. These paints work best if heat cured rather than air dried. With this coating, increasing the phenolic levels increases the chemical resistance, but decreases the flexibility.
Epoxy Novolac: This type of heat resistant coating is most frequently used in the crude oil and tanker industries due to their high resistance to oxidizing and non-oxidizing acids. Epoxy novolac coatings perform best at a temperature of 350 to 360 degrees Fahrenheit. This coating is not mutually exclusive to epoxy phenolic, as novolac is formed by the reaction between phenol and formaldehyde.
Silicone Coatings: High temperature silicone coatings work best on exhaust stacks, boilers, and other outside steel surfaces. These coatings dry through hair exposure, but only dry fully when cured at a minimum of 350 degrees.
Modified Silicone: Heat resistant and high temperature silicone coatings are less heat resistant than regular silicone and cannot be exposed to extreme temperatures. These formulas provide a high gloss sheen but are best used at around 255 degrees Fahrenheit. For projects that have specific requirements, many choose a modified silicone where they can enhance certain properties for optimal project performance.
Multi-polymeric Matrix: These coatings contain minute flakes of aluminum, iron oxide, and titanium making them exceptional for anti-corrosion at temperatures up to 700 degrees Fahrenheit. For projects with the most extreme heat, multi-polymeric matrix coatings are one of the best choices.
These are the most popular formulations available for heat resistant coatings. Let's take a closer look at the difference between each option to better understand which one is right for your application.
Silicone vs. Epoxy
When deciding whether to use silicone or epoxy coating for your project, there are a few things to keep in mind. Often, silicone coatings allow for air dry curing. Silicone coatings also tend to withstand heat better and resist yellowing. However, epoxy coatings are better for industries with harshly corrosive oxidizing or non-oxidizing acids.
When choosing between epoxy and silicone, silicone will do best for assets that are exposed to greater degrees of heat.
CDN Paint is happy to help you decide whether heat resistant silicone or epoxy is best for your project. Reach out today to connect with a top-rated coatings professional.
Best Heat Resistant Paints
Deciding on the best heat resistant coating for your project can be tough, but there are a wide variety of options available to you.
Check out a few of the most popular brands below.
FlameOFF Fire Barrier Paint: FlameOFF Fire Barrier Paint is an intumescent paint for steel, wood, drywall, and other applications. It's ASTM E-119 and ASTM E-84 compliant. FlameOFF is also environmentally friendly with a low VOC, water-based coating that can meet your facilities EPA requirements. View FlameOFF's Fire Barrier Paint here.
HeatGrip 4200: A topcoat for inorganic zincs offering single packaging, direct-to-metal capabilities, and good chemical resistance while also being VOC compliant. This heat resistant coating can withstand up to 1200 degrees Fahrenheit. This product is not recommended for solvent or acidic immersion and is best used away from acids. It is typically used in stack exteriors, hot piping, exhaust pipes, mufflers, and furnaces. HeatGrip 4200 takes anywhere from 1 to 12 hours to dry and can be recoated or handled within 12 to 16 hours.
PPG Hi-Temp 1027: This multi-polymeric matrix coating prevents corrosion for carbon, austenitic, duplex, and stainless steels, as well as being resistant to thermal shock and intermittent immersion. It provides temperature resistance up to 1400 degrees Fahrenheit as well as being surface tolerant against UV. It comes in black, gray, and light gray with a flat gloss. PPG Hi-Temp 1027 takes 6 to dry for recoating and 24 hours to dry before shipping or handling.
Cor-Cote HT: This heat resistant coating is an epoxy novolac coating that works best for immersion projects that deal with gasoline, fuel oil, and diesel, and wastewater. It has a heat resistance up to 450 degrees Fahrenheit and is self-priming, as well as being chemical and thermal shock resistant.
Thermaline 2954: This coating is a silicone rubber finish heat resistant coating able to withstand up to 800 degrees Fahrenheit. It is most commonly used to prevent corrosion under insulation. This product is resistant to severe thermal shock and can dry in ambient air. It comes in a black flat gloss finish. Thermaline 2954 can also be applied over carbon steel with the addition of a zinc primer.
The Bottom Line
Still unsure about what coating to use or need advice? IPP Magazine can connect you with a top-rated coatings professional that specializes in heat resistant coatings.