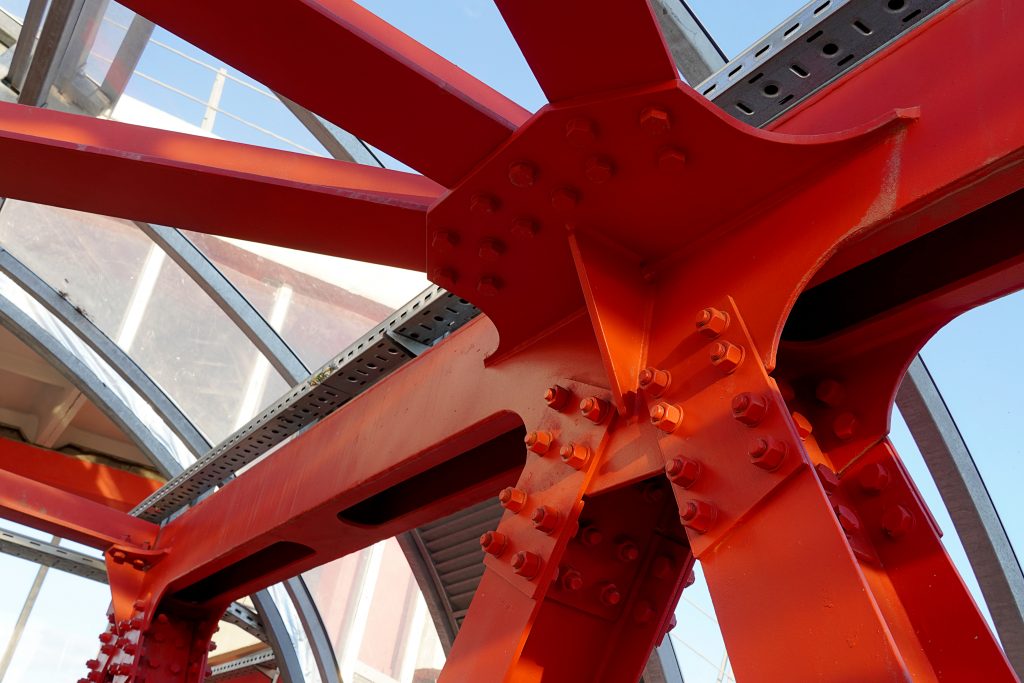 It can be hard to distinguish between the benefits and differences of fire resistant and fire retardant paints, which is why we made this guide to help anyone looking to buy!
Here is everything you need to know about fire resistant and fire retardant paints.
Before we get into the details, it's important to distinguish between commercial fire resistant paint and paint for residential use.
Finding Industrial Fire Resistant Paint
If you're a facility manager, contractor, or engineer looking for fire resistant paint for your facility, it's best to consult a certified coatings supplier before you buy.
We've partnered with top-rated industrial coatings suppliers that can provide a free consultation and paint specifications. You can start connecting with top suppliers here.
However, if you're simply looking for a fire resistant paint to paint your home or appliances, we've rounded up a huge list of the best products below.
Editor's note: IPP Magazine may be paid a commission for affiliate links in this article.
Best Fire Retardant Paint For Homes
There are a few key factors you need to look for when fireproofing your home:
Does it prevent flame spread effectively?
Is the paint non-toxic if it comes in contact with flame?
Does it produce smoke?
I recommend Contego Fire Barrier Latex Paint for Homes because it checks all the right boxes. It's non-toxic, low VOC, reduces flame spread, and doesn't produce smoke when heated.
This paint is perfect for kitchens, nurseries, bedrooms, garages, etc. — basically any room in your home can be fireproofed with Contego.
You can find amazing deals on Amazon by following this link.
Best High Temperature Paint For Metals
If you're looking to fireproof a stove, grill, cast iron, or any stainless steel, you need to check out Rutland Premium High Temp Paint.
What makes this paint special is that it can withstand up to 1400 degrees Fahrenheit — impressive! Other key features include:
No primer needed
1-year UV resistance after applying
Good for indoor or outdoor use
Low VOC (volatile organic compound)
We also like that it has over 173 ratings on Amazon with an average of 4.7 stars. You can find amazing deals here.
Best Class A Fire Retardant Paint
We'll get into the various classes and ATSM fireproofing standards below, but if you simply need a Class A fire retardant paint for compliance, Firetect White Latex Flame Retardant Coating is a terrific option.
Key features include:
100% non-toxic
Meets ASTM E84, NFPA 255, and UL 723 standards
Excellent adhesion to both wood and metal
Another great option for folks with paint sprayers is the DRI-ONE Fire Retardant Spray. It also meets the class A standards put forth by ATSM, making it a great fire resistant paint for wood and fabrics.
Key features include:
Water-based and non-toxic
Items can be painted or stained after fireproofing
4.9 star rating on Amazon
Unfortunately, most class A fire retardant paints only comes in a 5-galleon bucket, which might be price restrictive for some users.
You can find amazing deals for for the Firetect paint here and the DRI-ONE spray paint here.
Best Fire Retardant Paint Additive
If you already have a paint in mind, and you want to add fire resistant properties to it, Flamecheck Class A Fire Retardant Paint is a terrific option.
This paint meets ASTM E-84 standards, which means zero smoke or flame spread over non-flammable substrates.
It's also a water-based, non-toxic fireproof additive.
Make sure you check the manufacturers guidelines to ensure your paint is compatible with Flamecheck's additive. You can find great deals here.
What are Fire Resistant and Fire Retardant Paints?
When picking the right paint, it is important to note the key differences between fire-resistive and fire retardant coatings. When building and personal property protection are on the line, it's key to choose the proper paint for your project.
With so much at stake, we recommend commercial users (contractors, facility managers, engineers, etc.) talk with a qualified coatings supplier before getting started. A top-rated supplier will provide a free consultation and on-site analysis of your situation.
Fire-resistant paints work by creating a barrier against flames. These styles of paints often work by forming a char layer on the substrate when met with flames. These paints are often applied to steel, timber, and plasters to avoid burning and destruction. This style of paint works by creating gas bubbles that strengthen the paint's additives when met with flames. When used on steel and timber, the foaming char layer works to add time before flames can penetrate through the substance. These paints often come with fire-resistant time limits, anywhere from thirty minutes to hours, which show the amount of time before the char layer will fail and flames will enter the substrate.
The difference with fire retardant paints is in their ignition abilities. These paints work by making more combustible materials much more difficult to ignite and to give products a desired flame spread classification level. If a substrate catches fire, the fire retardant paint works to slow the rate that the flames spread. Fire retardants are best when used on woods as they slow down the flame performance levels. This paint works best when used in residential spaces, commercial spaces, and escape routes, to slow ignition when the evacuation of a building is needed.
Are you still unsure about whether or not you need fire resistance or fire-retardant paints? Contact a specialist today to find the best paint for your project!
Types of Fireproof Paint
Often, the term "fireproof paint" carries a variety of meanings. Two of the most important classifications of this paint are intumescent and cementitious paint formats. Simply put, cementitious paint is an older style of fireproofing that creates a thicker barrier. This paint works by combining cement with the fireproof coating and then applying it to the desired surface. Intumescent paint is a newer method and works by growing and forming a barrier when exposed to extreme heat.
Cementitious coatings began surfacing in the mid-1900s when durable fireproofing solutions were needed. Concrete enhances the fire strength of a steel building, thus making cementitious paints an option. Over time, as dense concrete became too bulky, lighter cement paint methods were created. This type of coating is best in areas with low moisture exposure, as high moisture can cause an excess of corrosion and can reduce the effectiveness. Two of the biggest benefits of this coating are its affordability, especially for larger projects as well as its lightweight format.
Intumescent paints are relatively newer to the market but show excellent fire ratings and durability. Rather than being mixed with concrete to provide resistance, these coatings expand and char when introduced to flames. Intumescent coatings have been known to swell up to 25 times their original thickness when exposed to fire! The expansion of this coating is vital, as it allows for the volume to increase and the density to decrease, which in turn slows down the heating process. Intumescent paints are easier to apply, have reduced labor costs, and do not allow for gaps, making them better for moist environments. However, this paint is highly sensitive to changes during curing time and can be a costlier choice if multiple coats are needed.
While both formulas have their benefits and disadvantages, the general fireproofing industry often recommends intumescent paint for the majority of common applications. Cementitious paints are not the best for aesthetic appeal and can add weight, while intumescent paints blend into the visuals of the project.
Understanding Fire Rating Standards
Before selecting the paint for your project, it is important to pay close attention to the fire rating standards needed in your specific project. While there are a variety of standards, certain standards must be met for different styles of application. Here is a look at some of the most common ratings and their meanings:
ATSM E-84/UL 723- usually just called the "E-84", this is the most common fire standard. This test measures the flame spread along a sample to determine the predicted burning behaviors. When working on new projects or renovations, keep in mind that almost all facilities require an ASTM E-84 test.
UL 236- This method rating tests and certifies the fire protection of structural steel. Often called the "default standard for North America," this method is key to testing the structural steelwork fire protection before a project is finished.
ASTM E-119- This rating/test evaluated the fire-response to a variety of structural substrates in a project. This rating is used specifically to test load bearing items such as walls, partitions, columns, floors, roofs, and structural beams.
ASTM E-2768- A newer standard in fire ratings, this test is usually called a 30-minute version of the ASTM E84 test. This test is used for more intricate estimates of fire protection.
NFPA 703- This test works best when used on fire-retardant-treated wood building materials.
NFPA 286/UL 1715- These tests are often the go-to "defacto room corner tests" and are best for interior testing. The general test room is an 8 foot by 12-foot room with open or closed cell spray foam.
In addition to these testings, paints also come with fire retardant classifications of A through E. The system was originally developed by the National Fire Protection Administration for their "Line Safety Code". When observing the rules of buildings, make sure to take into account the required retardant classification before purchasing your paint materials. If you are unsure of what specific ratings or classifications are needed for your project, reach out to an IPP Magazine specialist today for help!
Popular Fireproof Coatings
With a variety of fireproof coatings on the market, it can be helpful to see which coatings are the most tried and trusted. Here is a list of some of IPP Magazine's favorite coatings:
Sherwin Williams Firetex: This paint is a cellulosic intumescent coating with extremely high aesthetic, durability, and performance ratings. Sherwin Williams's line of FX paints can be used on woods, steels, and a variety of other surfaces, and come with up to four hours of fireproofing.
Fireguard E-84: Known for its ability to minimize flame spread, smoke production, and structural damage, this coating is also an intumescent paint. It is quite cost-effective with an average cost of 75 cents per square foot! Also, this paint can be applied to a variety of surfaces with rolling, brushing, or spraying methods.
PPG PITT-CHAR NX: This paint provides passive fire protection and is suitable for both on and offshore applications. It can be applied to a variety of surfaces such as aluminum, carbon steel, galvanized metals, and stainless composites. This paint features high durability against vibration, abrasion, impact, and deflection.
FlameOff Fire Barrier Paint: This paint is offered as an eco-friendly alternative for fireproofing. Around $350 for 5 gallons, this paint is classified as Class A and can offer up to 2-hour fire protection.
Still Unsure?
Choosing the best fire protection can be hard. If you are still unsure about your project's specific fire ratings or are unsure which product best fits your needs, contact a IPP Magazine representative. We are here with you each step of the way, to help you achieve your project goals!
FAQs About Fire Resistant and Fire Retardant Paint
What kind of paint is highly resistant to fire?
Intumescent paints and cementitious coatings are two commonly used fire resistant coatings. Both can be effective, depending on your fireproofing needs.
How does fire resistant paint work?
Intumescent coatings — one of the most popular fire resistant paints — create a char that acts as a barrier between your asset and the fire when heated above a certain temperature threshold.
How long does fire resistant paint last?
Fire resistant paints need to be maintained and recoated per the manufacturers guidelines. Most fire resistant paints last between 30 and 120 minutes according to their ATSM fire rating.
What happens to paint in a fire?
An intumescent paint will char, and a protective barrier will form over the coating. Cementitious coatings will resist the fire. Normal paint will likely ignite and burn.
Does fire retardant paint work?
Fire retardant paint prevents oxygen from fueling a fire by forming a protective barrier over the asset you're protecting.
Should you use a fire resistant paint additive?
You can apply fire resistant paint additives, but make sure they're compatible with your paint. It's much easier to buy a fire resistant paint that comes with additives and attributes you're looking for.
This article was updated May 30th, 2021 with the latest information about fire resistant and fire retardant paints